Art
The 'Kin by Alkina' wines celebrate our community of makers, thinkers and artists. The range allows us to explore different parts of the vineyard each year and then trial ideas and blends. It also gives us the opportunity to expand our winemaking knowledge, particularly with whole bunch levels and extended skin contact. We work with some incredible artists to help bring communicate this creative process and bring our labels to life in a meaningful way.
---
Damien Coulthard
Damien Coulthard is an Adnyamathanha man from the Northern Flinders and Gammon Ranges in South Australia; a sacred place of immense social and environmental significance to the Adnyamathanha people. Damien's paintings share family narratives that have existed for millennia, embedded in the Yarta (diverse landscapes) as a record and reminder for all diversities and identities of the unique and continuous - spiritual and cultural connection Aboriginal people have to Country. Damien is also co-founder of Warndu along Rebecca Sullivan and Siobhan O'Toole.
Damien spent time at Alkina and in the soil pits with Pedro before creating three artworks that interpret different parts of this Country. He used ochre pigments to create his interpretation of the energy from the soils and rocks of Alkina, which features on the Kin Wild Earth label. The Kin Night Sky piece incorporates the Milky Way, as seen in the skies over Greenock, and the Kin Birdsong artwork tells the story of generations along the banks of Greenock Creek. The original paintings hang in the Tasting Room and Guesthouse.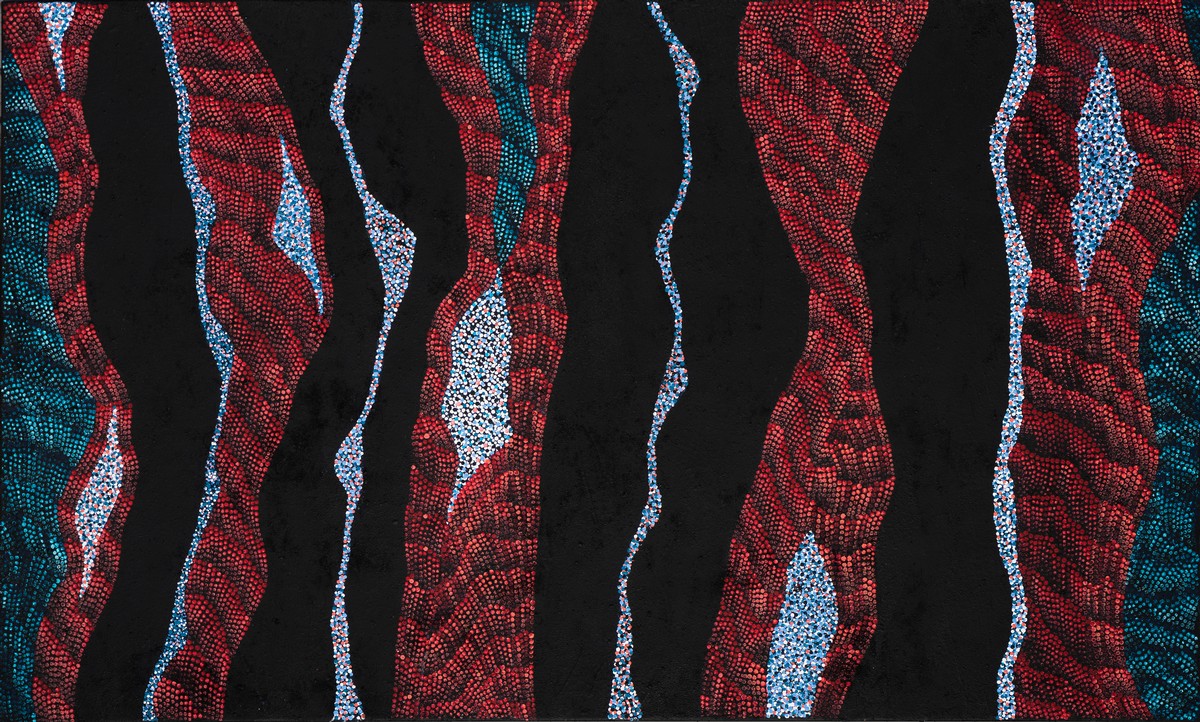 Birdsong
"Diverse Aboriginal Nations share a social, physical, and spiritual connection to place, governed by their kinship and intrinsic understandings of ancient Songlines. Our elders; female and male, hold a memory code, a data base of information attained over 60,000 years of speaking with and caring for country. Our country is our Mother, the life provider to thousands of native species of plants, animals, and insects. All of which, play an integral role in healing our country and ensuring sustainable futures". Damien Coulthard, Artist, Adnyamathanha Nation.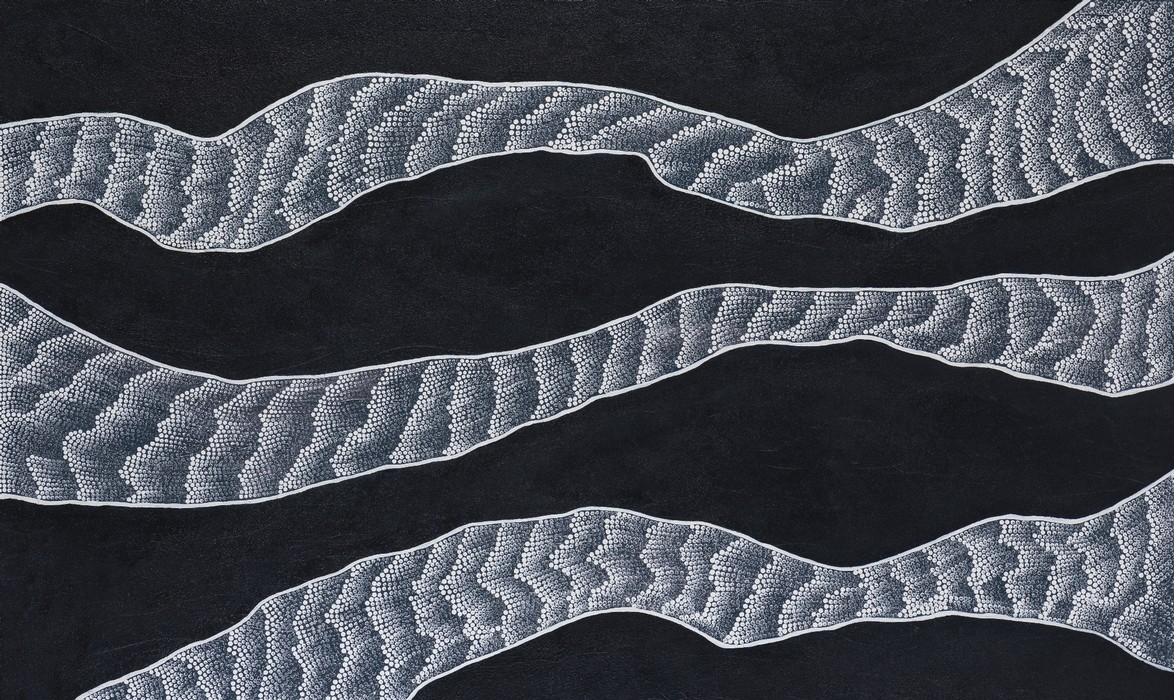 Night Sky
"Diverse Aboriginal Nations across Australia share distinct cultural and spiritual heritage with their environments, including the night skies. The night skies; the moon and stars, like the land, are interconnected and part of an intrinsic, interwoven, continuous life cycle. Here the Ancestral Beings; custodians of the complex kinship systems, hold the knowledge of songlines and narratives embedded within our existing landscapes. This lore continues to govern cultural expressions and support all forms of life including land, sky, water ways, animals and plants". Damien Coulthard, Artist, Adnyamathanha Nation.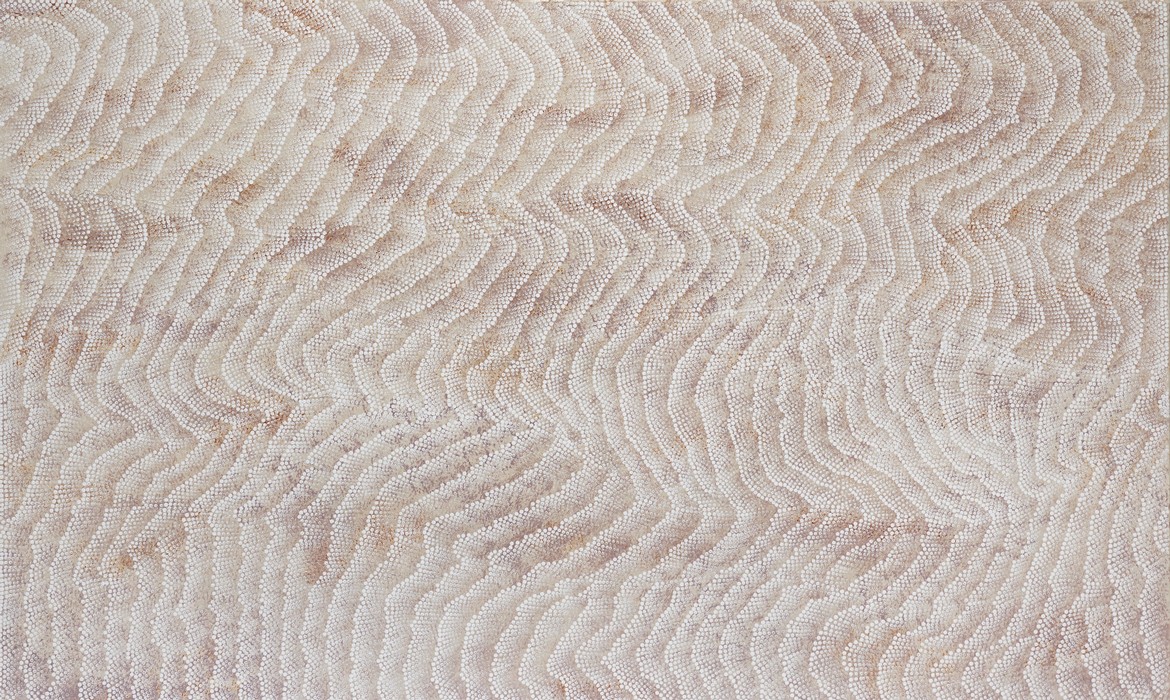 Wild Earth
"The ochre pigments used in my paintings are not only symbolic of place, but of the earth below the surface and the raw energy that exists. Similarly, the rocks and soils of Alkina offer this harnessed raw energy of the earth to the foundation of the vines producing the vibrant fruits that create these wines". Damien Coulthard, Artist, Adnyamathanha Nation.
---
Damian Hamilton
For the Kin Print series labels (Kin Grenache, Semillon, Rose and Shiraz) we have collaborated with Adelaide-based creative wunderkind and graphic designer, Damian Hamilton. You'll see these are quite a different style to Damien Coulthard's work and with these we try to tell the story of life in the vineyard in a different way. Damian has interpreted the Alkina farm from above, using colours and shapes to communicate different geologies and natural features.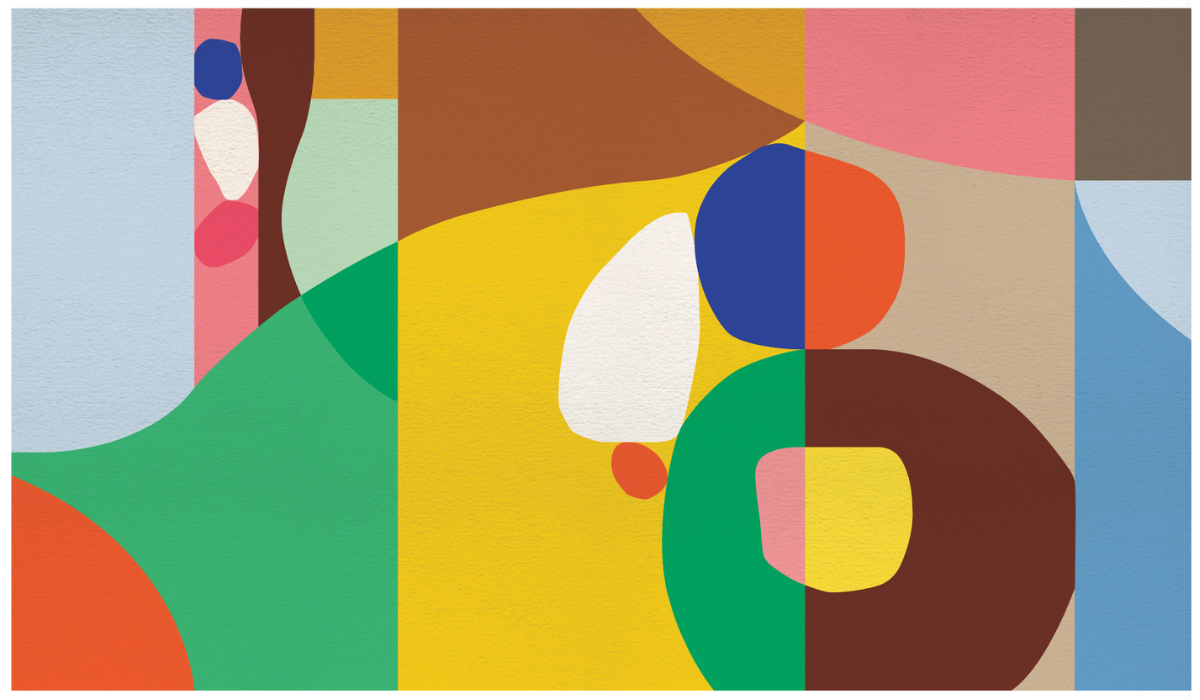 "Mother nature's elements worked together in harmony to create the unique terroir that produced this wine of disctinction. The creekline that carves its way through the property, undulating hills, rocks nestled together and deep layers of soil are instrinsically Alkina". Damian Hamilton, Artist, Designer.
---
Daimon Downey
In our abstract series we had great fun working with artist, poet and musician, Daimon Downey. Daimon spent time at Alkina and became fascinated with the gnarled old vines and the dramatic light over the vineyard at different times of the day.
Daimon painted three pieces for us, one of which has been released so far, on the Kin Red Semillon label. Look out for the other two pieces on upcoming wines one day soon.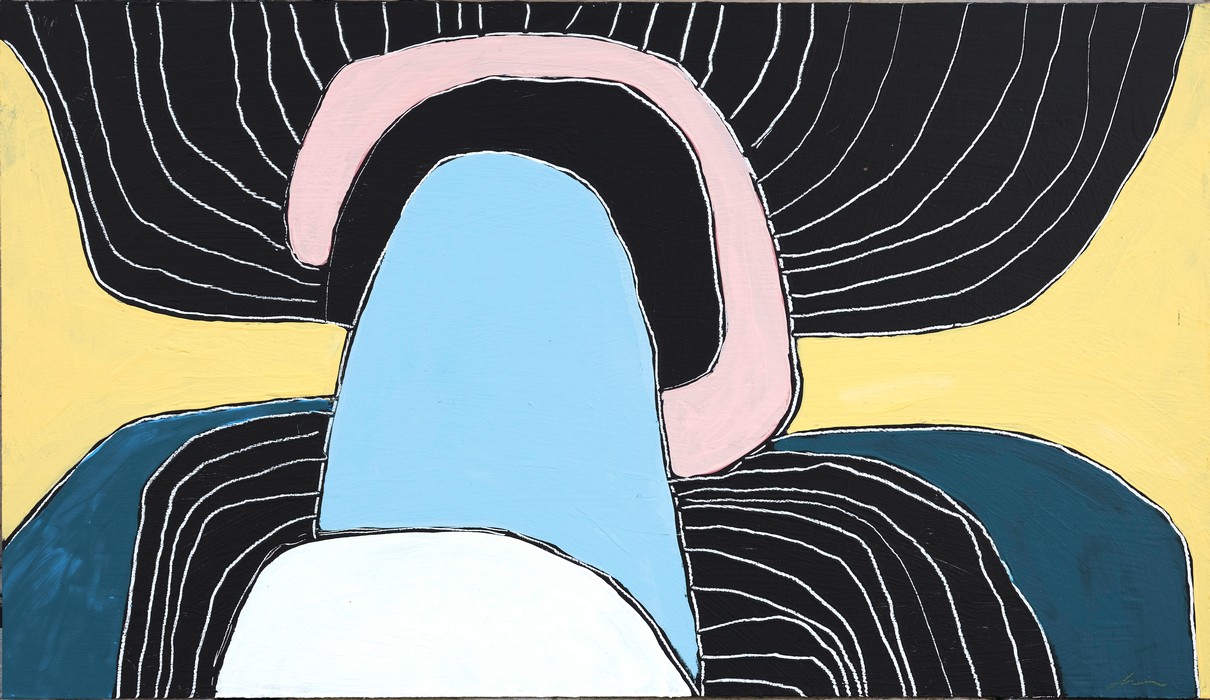 "There is a love so strong they bottled it. Intimate in its crafting honest in its telling and a celebration in its drinking. Alkina is a place of oasis where we taste what is under their feet. All the elements are at play…..so play we will". Daimon Downey, Artist, Poet.