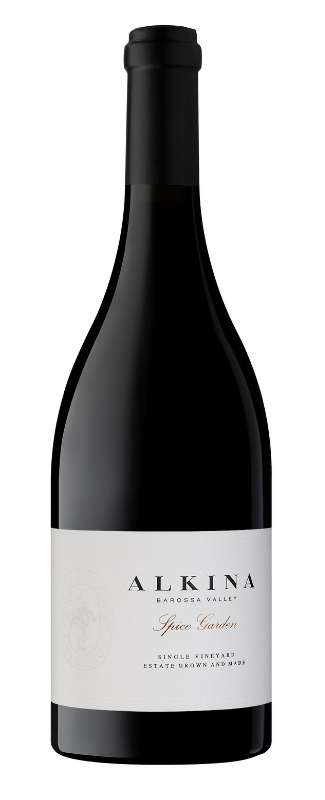 2020 Spice Garden Magnum
This is the first vintage of Spice Garden – a wine that encapsulates the beauty and detail of the special Shiraz block next to the Old Quarter. On Pedro Parra's 2nd visit we mapped this block, finding limestone, schist and clay areas, and immediately understood its potential. This is a refined, elegant Shiraz with spice and mineral complexity, nervous tension and cool fruit character.
Estate grown and made
Certified organic and biodynamic fruit
100% Shiraz
44 cases and 30 magnums produced
13.2% alcohol
Tasting Notes
This is an angular, intense and uncompromising wine. When blending from the three polygons that make up the Spice Garden we found amazing mineral complexity in Polygon 10 (limestone) and Polygon 11 (schist) and for us, a combination of these two components signified what we saw as the beauty of this block. It's tight and coiled now, but with air it soars out of the glass revealing cool fruit character, an impression of dense minerality, structured tannin, nervy tension and great length.
Vineyard Notes
A fascinating exercise in understanding the different geologies of the block. The final blend was made up of 90% Polygon 10 (vines planted on limestone) and 10% Polygon 11 (next door and planted on schist). We excluded Polygon 14 (clay because of its over-powering nature that obscured the detail of P10 and P11. NASAA certified organic and biodynamic.
"Love the name Spice Garden for a vineyard; evocative. From the organic farmed estate of Alkina. Slurpy, rich, cuddly shiraz. Scents of vanilla-raspberry coulis, choc-cherry, cinnamon spice, sarsaparilla. Flavours are led with squishy ripe blackberries, some currant and raisin in the mix, sweet spice and a bit of earthy graphite character. Flows well, a layer of slow moving tannin brings in a gummy pucker. Feels pretty serious, but drinks well in youth. Balanced."
93pts, Mike Bennie, winefront.com.au
---
"For the first vintage of Alkina's Spice Garden Shiraz fruit has been chosen from blocks planted on a blend of limestone and schist based soils. The idea is to make quite a different expression of the Barossa, in a more fine and detailed style. While the wine still shows a deeply flavoured Barossa heart there is also plenty of minerality and spice adding interest. It opens as you would expect with a deep ruby colour followed by waves of berry compote and fruit pastille lifted by aromatic white pepper. There is then good generosity of fruit on the palate with slightly angular acidity which leaves the finish a little thin. It will probably fill out in time so best to leave this a few years. There is real potential here and it will be fascinating to see where this wine goes in better vintages."
92pts, Angus Hughson, Wine Pilot