Events

---
The courtyard and lawn are the perfect places to spend a relaxing afternoon coming together with friends or celebrating a milestone. Our pantry is fully stocked and you're welcome to design your own picnic basket to enjoy with a bottle of wine.
We love cooking with fire and friends and then pairing all of this with our wines. We will host regular asados – our take on the famous Argentinian cookout – in our courtyard. Watch this space for more information.
We're not able to host large events or weddings, but if you are looking for a beautiful venue for smaller, intimate lunches or dinners please contact us for details and options.
---
UPCOMING EVENTS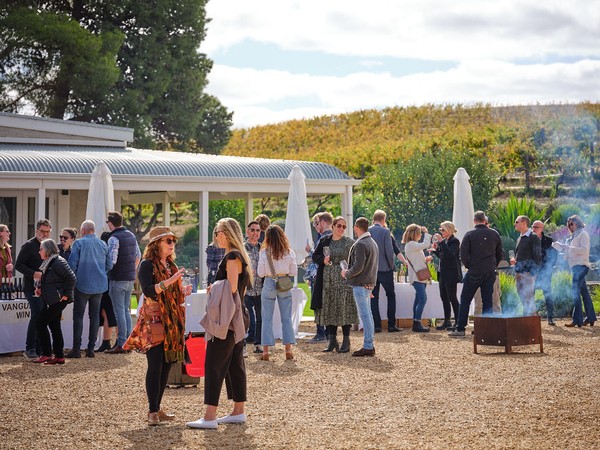 Lost in the Fog 2023 - The Festival of Grenache
Saturday, May 13th, 2023
12:00pm - 5:00pm | $54.26
Lose yourself in the FoG at the Festival of Grenache at the stunning Alkina Wine Estate in the heart of the Barossa.
Join Alkina and other great local grenache producers for a day of tasting, learning, eating, music and good times. The roving tasting will allow you to taste the best of the state's grenache as well as other vinous gems, while hearing from the growers and makers.
A whole new line-up of participating wineries in 2023 include: Alkina, Aphelion, Gemtree, Head Wines, John Duval Wines, Langmeil, MMAD Vineyard, Munda Wines, Paralian, SC Pannell, Schwarz Wine Co., Seppeltsfield...and introducing an Imports Table too...
The talented chefs at Alkina love to cook over fire Argentinian-style and they'll have all the eats covered, led by flame-grilled, locally made chorizo and sausages (or 'choripan' in South America) served with fresh Barossa sourdough and homegrown and made condiments, plus empanadas and other goodies.
New wineries, stunning views, tunes and friendly vibes mean this will certainly be a FoG you're happy to get lost in.
Your ticket includes entry, your glass, all your tastings and a hot, delicious choripan. Tickets are very limited and will sell fast.
---
East End Cellars - Featured Winery Tasting
Come join us at East End Cellars on Friday March 24th (5-7pm) and Saturday March 25th (2-5pm) for the Free Featured Winery of the Week Series. Pop in and say hello and try some fantastic wine.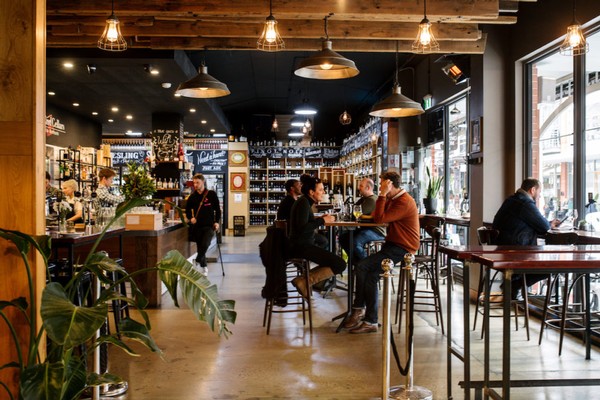 ---
Masterclass - Grenache of the World

Sat 29th Apr 2023 at 7:00 PM
South Australian grenache hit its stride during the past decade. McLaren Vale and the Barossa are our leading local sources, with the best wineries producing modern, elegant styles with restrained levels of alcohol. Further afield Spain and France continue to star. Let's take a tour.
Discover grenache at its most impressive alongside a trio of winemakers helping elevate its South Australian standing.
Skye Salter and Charlie Seppelt launched their McLaren Vale label Paralian after a combined 46 vintages around the world. Historic Blewitt Springs vineyards are the source of their grenache, which is refined and perfumed yet still powerful.
The Barossa's Alkina is home base for Amelia Nolan. There she focuses on distinct terroirs across the property, working with their nuances to craft grenache that is supple and spicy but never excessive.
Sydney-based wine importer Lachlan Barber will also join this Tasting Australia masterclass. He leads the team at Alimentaria, a business specialising in artisanal Spanish produce and wine.
Selections from Yalumba, Jauma, Spinifex, Thistledown, Uvas de la Ira and Commando G are set to feature alongside Paralian and Alkina grenache.
---
Masterclass - The New Barossa

Sat 6th May 2023 at 7:00 PM
Old vineyards, new energy. This is the Barossa 2.0: modern, exciting, coveted.
Wine and drinks writer Mike Bennie will welcome Tasting Australia drinks curator Meira Harel, plus two leading local winemakers, for a masterclass celebrating all that's fresh from this world-class region. Amelia Nolan and Callum Powell are changing the game, opting for less oak, less alcohol and more floral expressions of the Barossa. These are wines capturing South Australia's heart and soul - entirely of the moment and impressive at every turn.
Nolan is managing director of Greenock's Alkina, an organic and biodynamic vineyard focused on expressing the nuances of its ancient soils. Artisanal craft and cutting-edge technology both have their place here; the resulting wines are elegant and delicate.
Winemaking is a family tradition for Powell. His father, David, steered Torbreck to success before the pair began making wines under their Powell & Son banner. This next-gen star then founded Agricola Vintners, with its range of lower alcohol Shiraz quickly turning heads.
Harel, meanwhile, is a wine and restaurant professional who has managed top Australian venues including The Town Mouse and Daylesford's famed Lake House. Recognised as a leading national beverage authority, Harel relocated to Adelaide in 2019 and is today general manager of the reinvigorated Press Food and Wine, along with Peel Street Restaurant and Leigh Street Wine Room.
Wines from the Barossa's Sami Odi, Shobbrook, Rasa and Riley Harrison are also set to feature during this evening masterclass. Experience a region reimagined.