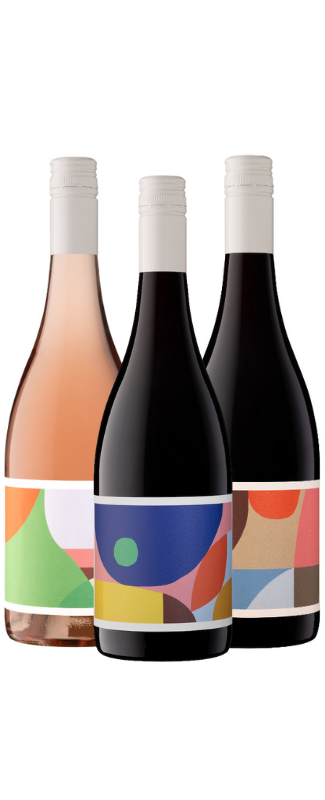 Kin Tasting Pack
If you'd like an introduction to our beautiful Kin range then this is just the pack for you. The Tasting Pack contains one bottle each of the 2022 Rosé, 2022 Grenache and 2022 Shiraz. Delivered with handy tasting notes and a map of our organic farm, from which all three wines come.
Limited edition three pack of our Kin range, complete with tasting notes and map of Alkina.
1 bottle of 2022 Kin Rosé
1 bottle of 2022 Kin Grenache
1 bottle of 2022 Kin Shiraz
Grown and made on the farm. Organic and Biodynamic certified.
Tasting Notes
2022 Kin Rosé - Delicious Grenache rosé, from young vine fruit, that combines both refinement and refreshment. 2021 Kin Grenache - What a fantastic year for Grenache! This bolts out of the glass with floral and berry fruits. 2022 Kin Shiraz - Thrillingly bright and vivid Shiraz that's light on its feet.
Vineyard Notes
All three wines were grown and made on our organic and biodynamic certified vineyard in Greenock.