26 October 2021 | Biodynamics, Micro Terroir Study, Viticulture | Dan Coward
Ep45: Charlie Arnott's Regenerative Journey podcast - with Amelia Nolan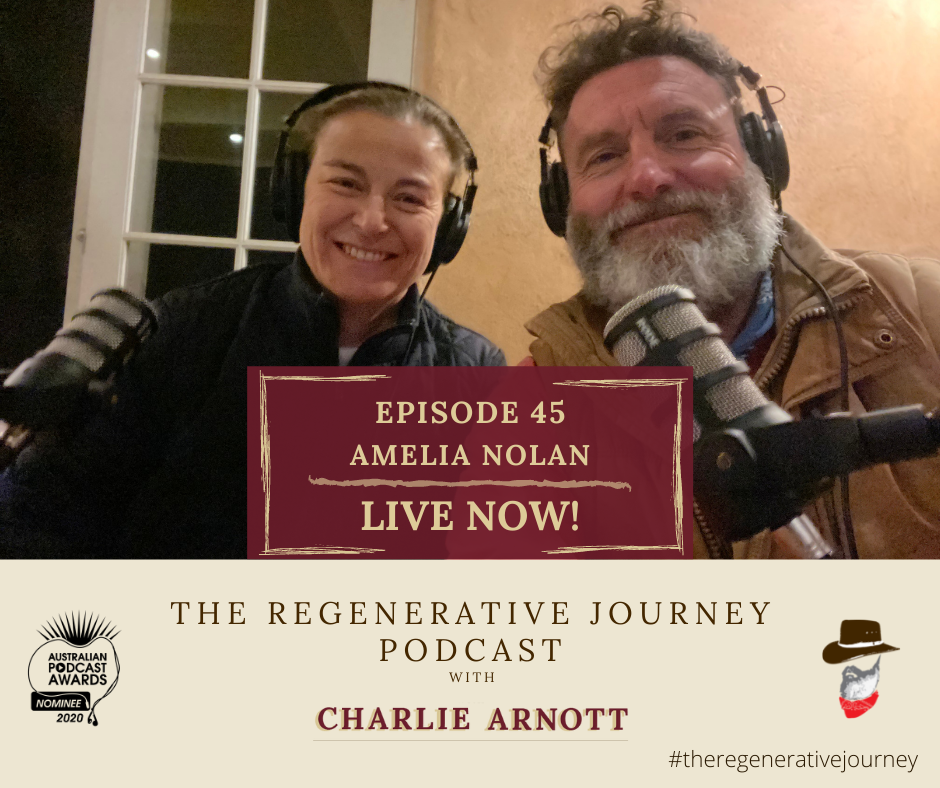 After an inspiring couple of days of biodynamic workshopping, Amelia sat down with Charlie Arnott for a yarn. As the sun set (in the west 😊) over the Alkina Old Quarter Homestead Amelia talked Charlie through her experiences, thoughts and learnings gleaned from a career in wine and a lifetime of travel.

It has all led up to the present day and this wonderful project here at Alkina, which employs so many of those learnings in how and why we farm the way we do, and what it means to be truly connected to the land.

If you haven't tuned in to 'The Regenerative Journey' before, now is the time to change that. Charlie is a gentleman and a great communicator. So many great podcasts up there, especially the recent one with our friend Rebecca Sullivan of Warndu.
You can access the podcast via Charlie's website here, or just stream it via your podcast app. Enjoy!
Comments
Commenting has been turned off.